Veteran's Remarkable Journey From Trauma to Transformation
Jesse Olson
Chief Warrant Officer USAR, Retired.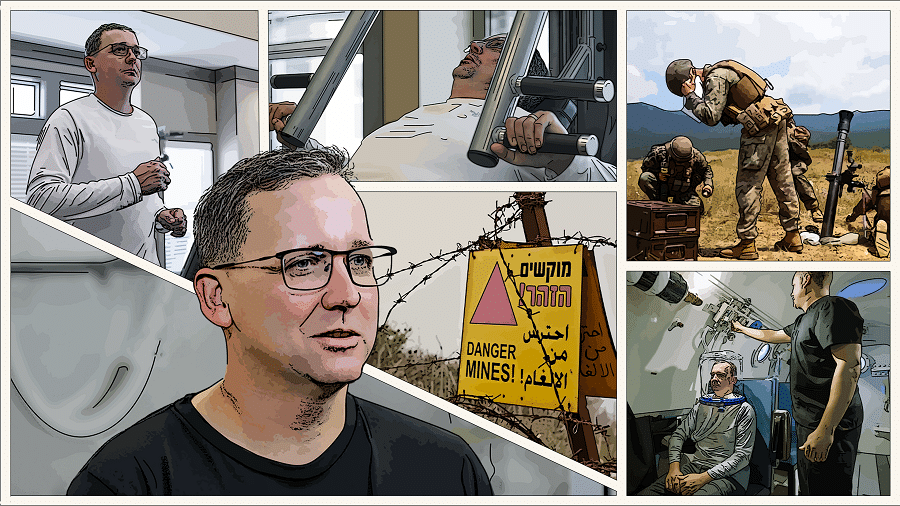 Jesse Olson, a retired Chief Warrant Officer who served 22 years in the Army with deployments to Iraq and Afghanistan, experienced lasting trauma from his time in service. He was diagnosed with Post-Traumatic Stress Disorder (PTSD), Traumatic Brain Injury (TBI), severe depression, and anxious distress disorder. His life reached a point of "metaphorical rock bottom" due to self-medication and addiction.
Jesse's experience with Hyperbaric Oxygen Therapy (HBOT) has been transformative. He underwent a series of "dives" in HBOT and describes how the process became "like second nature." He started noticing significant improvements in his overall well-being. Below are some key quotes from Jesse that reflect his experience:
On Mental Clarity:
"I definitely noticed a lot more mental clarity all throughout the day. A lot less intrusive anxiety. My memory is better. My daily headaches have diminished. It made me feel like 10 years younger again. Kind of have like that mental clarity and that like zest back in your life is something that I haven't had for a long time."
On Addiction and Irritability:
"I've been sober for a little over a year now and that irritability was still a huge factor in my everyday life. And when I did HBOT, like after the first week it really like zapped it. Like it was like just gone and hasn't been back since and I don't expect it to return. Whatever string it was like, that substance-induced mood disorder was like hanging from like the HBOT just like cut that string and it's gone."
On Physical Fitness:
"Pretty much immediately as soon as I started doing HBOT… I could only get it up to about 140 beats per minute where I was getting to 150 beats per minute like easily… I had to increase the difficulty level, the resistance on the treadmill to get up to 150 beats per minute. So that's really like the first measurable difference that I noticed."
On Quality of Life and Suicidal Ideation:
"I do know that it has like made like a tremendous improvement in my quality of life. Just how you feel every day is like huge… I would say that doing HBOT has like put like a big like separation between me and like that [suicidal ideation] headspace. My mind just like will not go there like I know that place but now for some reason I kind of have like a standoff distance with that place mentally."
Jesse's account paints a picture of remarkable recovery and improvement in various aspects of his life, attributing these changes to the consistent use of HBOT. His story is a testament to the potential benefits of this treatment for veterans grappling with similar challenges.