A New Lease on Life: Master Gunnery Sergeant's Transformation Through HBOT
Malvin Haubenstein
Master Gunnery Sergeant USMC, Retired.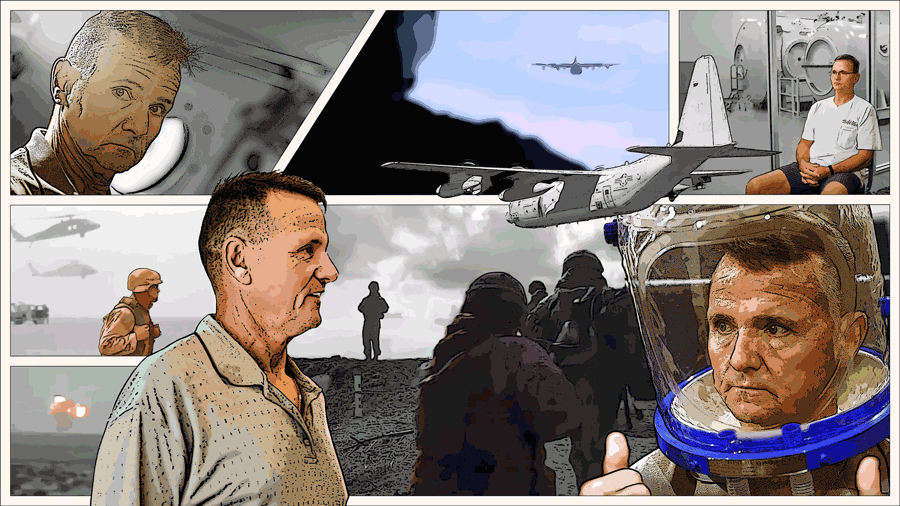 Master Gunnery Sergeant Malvin Haubenstein served 30 years in the United States Marine Corps. Throughout his impressive career, he worked as an Aviation Hydraulic Mechanic, metal smith, maintenance chief, and then retired in 2013. His deployments included tours in Iwakuni, Japan, Kosovo, Desert Storm, Iraq, and Afghanistan.
After retirement, a series of physical ailments, including knee replacement and esophageal cancer, led to depression and a sense of stagnation. That's when he came across the possibility of Hyperbaric Oxygen Therapy (HBOT), setting him on a new path to recovery.
Energy and Clarity:
Malvin reported a significant increase in energy after undergoing HBOT. "I noticed an energy burst, and then it was like my head just cleared after the second week. Like a fog had just lifted," he explains. This newfound clarity marked a stark departure from his previous lethargy and enabled him to take up activities he had once loved.
Enhanced Wakefulness and Decreased Fatigue:
Before HBOT, Malvin would lose himself in memories of his career, some of them painful, leading to increased fatigue. He felt constantly on the verge of sleep. HBOT changed that, making him feel awake and ready to participate in life again. "Feeling like I'm awake and not asleep but wanting to sleep all day also," he expressed, capturing his transformation.
Reduction in Pand and Arthritis:
As someone who suffered from severe arthritis and required pain medicine four times a day, HBOT has allowed Malvin to reduce his dependency on medication. The treatment seemed to ease his joint pain and enhance his range of motion, making daily life more comfortable.
Gratitude for the Program and Staff:
Malvin's experience with HBOT was not only marked by physical and mental improvements but also by his appreciation for the staff and the program itself. He emphasized how vital this treatment could be for other veterans, stating, "It's well worth it. It's done a lot of help for the veterans. We very much appreciate what they're doing for us. I'm so glad that I took the time to do this."
Master Gunnery Sergeant Malvin Haubenstein's experience with HBOT has been nothing short of transformative. The therapy helped lift the fog of depression, reduce pain, boost energy, and reinvigorate his desire to engage with life. More than just a treatment for his physical ailments, HBOT provided him with a renewed sense of purpose and positivity.
Malvin's story stands as a compelling testament to the potential of HBOT in aiding veterans in their healing journeys, offering hope and recovery where conventional treatments may fall short. His grateful acknowledgment of the program and its staff echoes the profound impact that this therapy can have on the lives of those who have served their country.