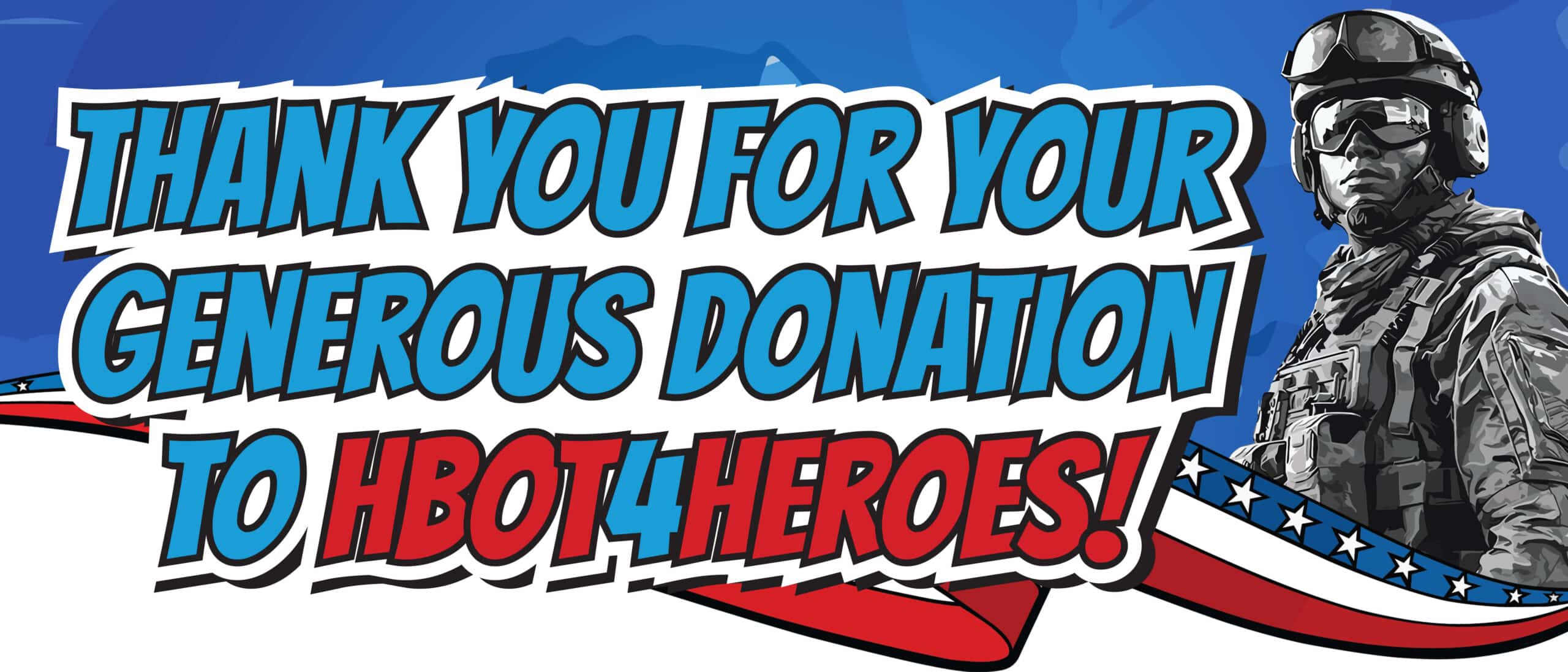 We are deeply grateful for your contribution. Your donation is more than just a gift; it's a lifeline for our heroes who have selflessly served to protect our freedom and are now battling the debilitating effects of Traumatic Brain Injury (TBI) and Post-Traumatic Stress Disorder (PTSD).
Here's How Your Donation Makes a Difference
Donate a Dive: Your donation funds treatment sessions, offering immediate relief and a step toward healing.
Sponsor a Hero: By sponsoring a treatment plan, you're providing a comprehensive path to recovery for a deserving veteran.
Every Penny Counts: Even the smallest contributions add up and make a significant impact!
💡 Exciting News! While funds last, all donations to HBOT4Heroes for US Military Veterans and First Responders at Extivita-RTP in Durham, NC are being matched by our corporate sponsors. Your gift is effectively doubled, amplifying its impact!
Thank you for joining us in our mission to stop veteran suicide, heal brains, and restore lives. Together, we are healing heroes one breath at a time.
With heartfelt gratitude, The HBOT4Heroes Team